Mellissa Read-Devine.
This is our profile on Mellissa Read-Devine. Scroll even further down to find works by this artist.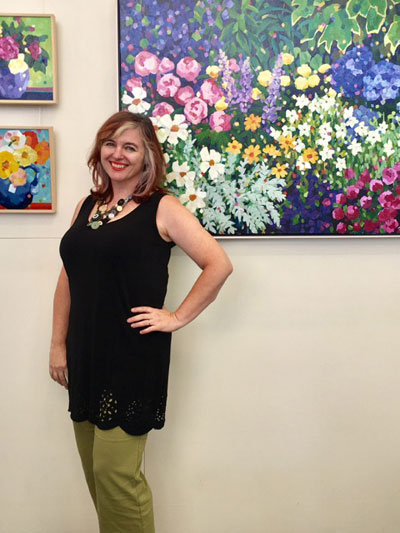 Mellissa
Mellissa Read-Devine was born in England and immigrated to Australia with her family when she was a child. For the past fifteen years she has continuously studied and practiced painting and printmaking honing her art to perfection. Her impressionism style of work has been the recipient of many award and prizes and is displayed in many galleries and private collections around the world.
Living in rural Sydney overlooking the Hawkesbury River, Mellissa's work ranges between vibrant interpretations of her local landscape to intricate wood & linocuts. Combination of quirkiness and calm blend to create works with a strong spiritual base.
Rhythm & Blues
"It is easy to be captivated by the powerful immediacy and extraordinary colour emerging from Mellissa's paintings on a purely aesthetic level. They are visually spectacular and invite the viewer to search for further harmony and empathy with the natural landscape. She brings the natural landscape and birds of Australia to life with her original, spontaneous and vibrant paintings." Robyn Williams, Purple Noon Gallery NSW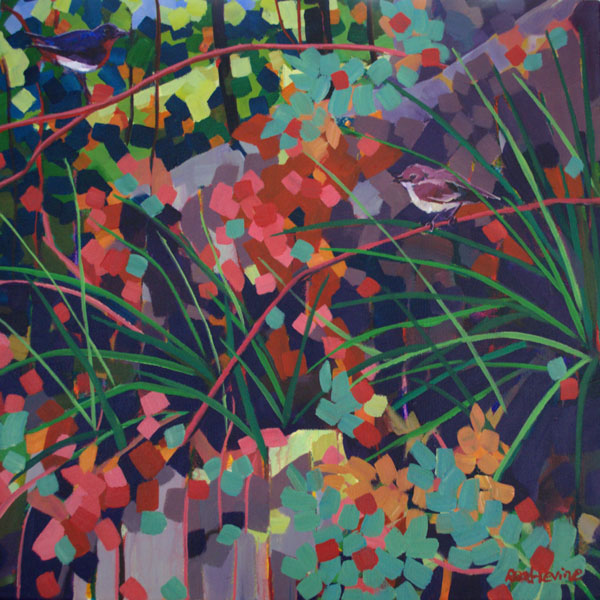 Looking For Mistletoe
There are many other artists profiles on the site. Why not take a look...

our facebook page