Pam Price.
This is our profile on Pam Price. Scroll even further down to find works by this artist.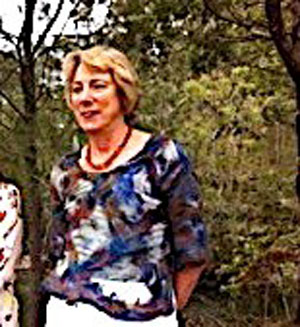 Pam
I was born and grew up in the West Country of England. As a child I loved to paint and draw and in 1971 I gained a College diploma in Art and Design. This led to various commissions for murals both painted and in 3D – GRP. I then worked in Exhibition design and was instrumental in construction and decoration for several festivals.
In 1974 I came on holiday to Western Australia where I worked as a roustabout and later as cook for a shearing team. It was the true "Sunday Too Far Away' lifestyle and a far cry from my previous world. Any free time would find me wandering into the bush fascinated by the amazing flora, which I began to draw and paint.
Eventually I came to Sydney where I started designing a range of Australiana items. In 1976 I began 'The Graphic Factory' at The Rocks. It was a fantastic time as the rest of the world was really noticing Australia. The business expanded rapidly and soon I was sending my designs, printed on a wide range of items, to London, Paris, Florence, Tokyo, the USA and Canada.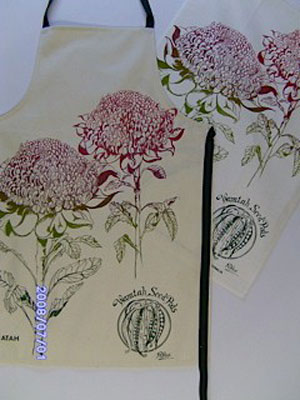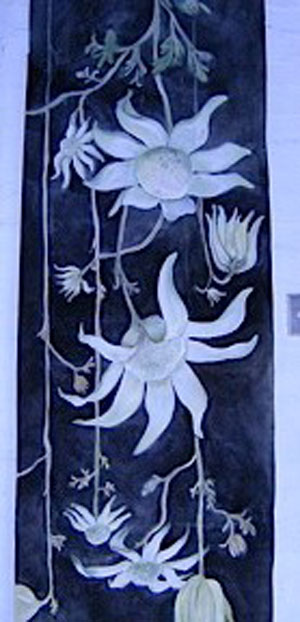 The Graphic Factory soon outgrew its City premises and in 1988 I bought a small warehouse in Camperdown – this I later renovated to become my home/factory/studio and in the late 80's I had also purchased my getaway property in the Webbs Creek Valley, to which I escape as often as possible.
In 1998 I closed the retail shop in the Rocks to concentrate on wholesaling. The Red Cross and Amnesty International asked me to design and manufacture ranges for their mail order catalogue, which kept me busy for many years, then commissioned me.
My life still seems incredibly busy however I look forward to finding more time in the future for painting and exploring other artistic areas.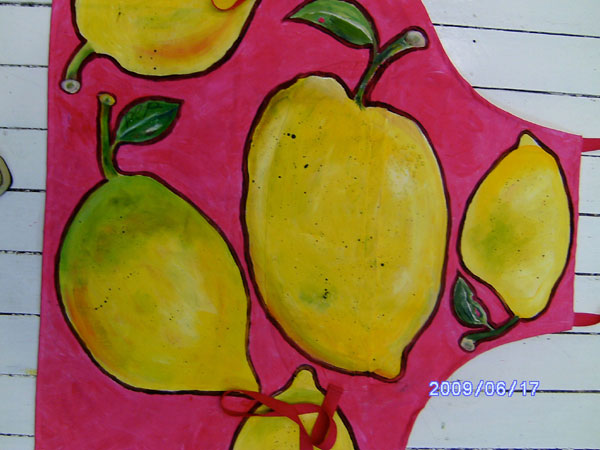 There are many other artists profiles on the site. Why not take a look...

our facebook page