Penelope Oates.
This is our profile on Penelope Oates. Scroll even further down to find her works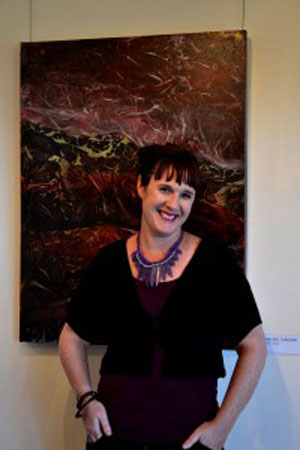 Penelope
Penny has a diverse and interesting background in the arts having completed a BA of Fine Arts at COFA and a Bachelor of Dramatic Art in Design at NIDA. She later completed her Diploma of Education in Visual Arts and began her career as an art teacher, which she has continued with for the past 15 years. More recently however, she has been able to devote more time to developing her own painting practice and has recently moved to Grose Vale with her husband Darren Oates, an established designer and maker of fine furniture. Together they have set up a small gallery space/studio, Bellbird Studios, for the public to view their works as part of the Hawkesbury Artist and Artisan Trail.
Milestones
Bachelor of Fine Arts, COFA
Bachelor of Dramatic Art in Design, NIDA
Diploma of Education, UWS
Penny has exhibited in the Hawkesbury area and her work is held in private collections throughout Sydney. She held her first solo exhibition at Sassafras Creek in 2014 and has exhibited in the Hawkesbury Regional Gallery and Gaffa Galleries more recently. She has also been a finalist in The Hunters Hill Art Prize and Blacktown City art Prize.
My first love has always been the natural landscape, an interest that was sparked by the many sketching trips I was taken on as a child, by my father, to explore both bush land and coastal terrains in NSW,
I am still drawn to the Australian bush, where even after bushfires have ravaged an area, there still remains a haunting beauty in the silhouettes of blackened trees. The translucent quality of coloured inks allows me to translate the transient feeling of a landscape through the layering of colour and texture.
For me the natural environment, with its changing colours and textures is what I still draw inspiration from and often find solace in. Painting is both a contemplative, cathartic and uplifting experience and I am fortunate enough to have the lower Blue Mountains as my backdrop for my own painting practice.
Below are some of Penelope's works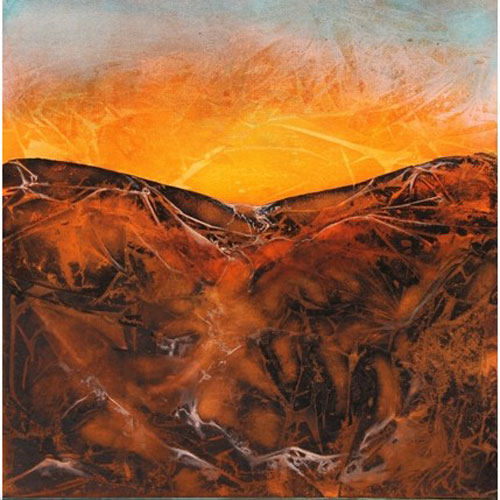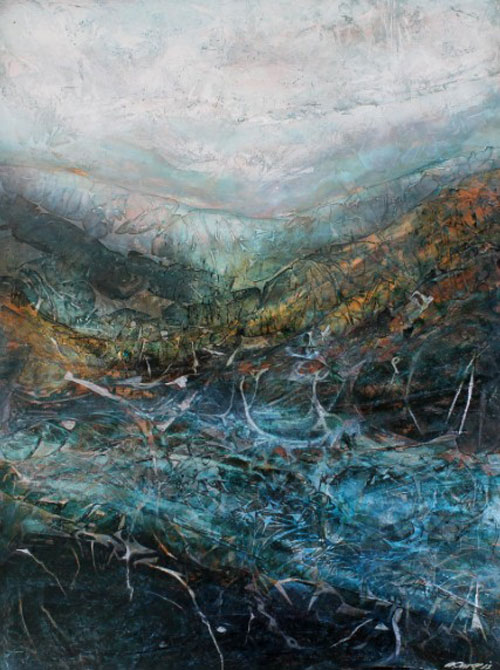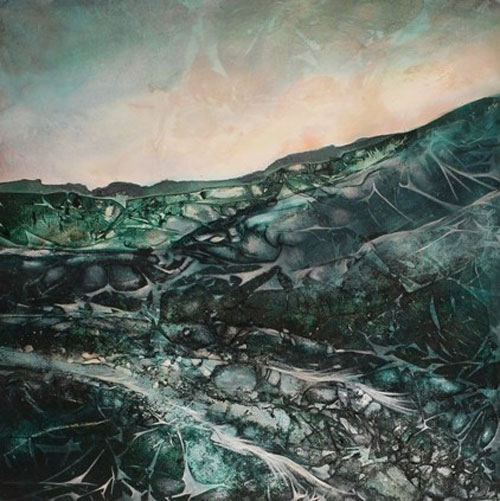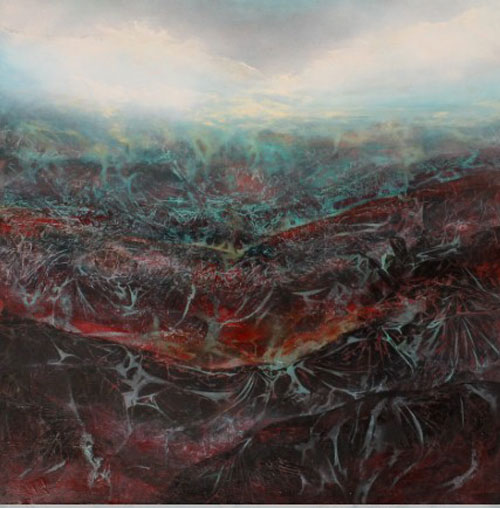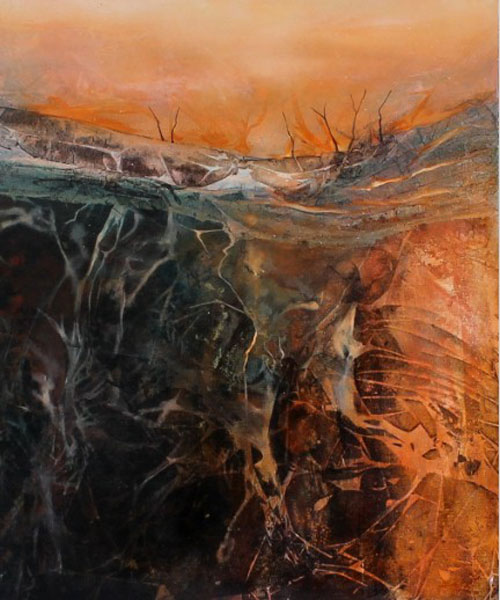 There are many other artists profiles on the site. Why not take a look...

our facebook page