Paul McKinley - Stonemason
This is our profile on Paul McKinley. Scroll even further down to find examples of his work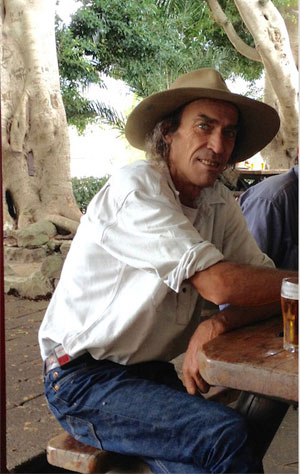 Paul
35 Years a stonemason, Paul grew up in Dural NSW but moved to Wisemans Ferry around 1994. His main work is building large stone houses but dabbles in some of the creative aspects to stone carving.
Paul attained his stonemasonry certificate at Grandville TAFE in 1986 and his stonemasonry license from the Builders Licensing Board in August 1986. In 1990 he was invited to teach Stonemasonry at Ryde College of TAFE by Ray McInerney. Ray Initiated the course mainly due to the need to teach landscapers the trade, as there was a great increase in the use of natural stone incorporated into current landscape design trends. Paul was delighted to teach this course for Four years.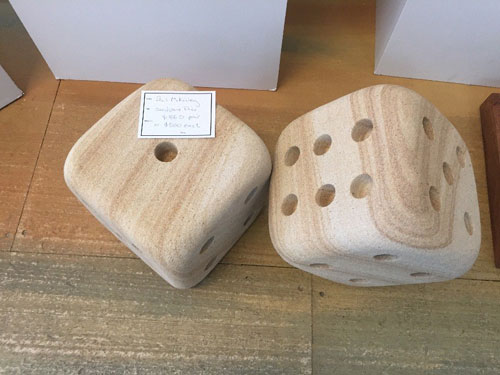 In 1996 he was again invited to teach Stonemasonry at Richmond TAFE in the newly formed Landscape Dept. He had the pleasure to teach many fine students for two years.
Employment: In 1983 He was employed to construct two stone gatehouses and a large stone barn by Mr. Robert Smit. Robert had acquired large quantities of second-hand dimension stone from various locations around Sydney. Due to varying sizes available a random squared stone design was chosen with outstanding results. Hand hewn ironbark beams were used over barn door openings for that rustic look. After working for almost 12 months he had found his vocation; something about strength and durability; building in stone is a lasting thing.
He decided to concentrate his masonry skills on the construction of stone homes in the Hills and Hawkesbury regions of northern Sydney so 25 or so stone homes later his vocation continues.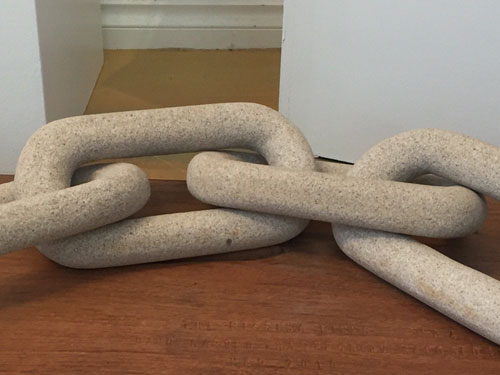 This is where he perfected his craft in performing interlocking chain links, as baffling as the Chinese Ivory Puzzle Ball. He does a lot of hand finishing on the blocks he uses for building and this is further explored in the detail and finish he achieves in his artistic pieces.
Recently featured in the Hawkesbury Gazette & afterwards contacted by the legacy group. Several dozen enthusiasts visited Paul to see his work in action. Such is the intrigue in this hard and heavy yet sometimes delicate work.
There are many other artists profiles on the site. Why not take a look...

our facebook page