Peter Kelly.
This is our profile on Peter Kelly. Scroll even further down to find works he has for sale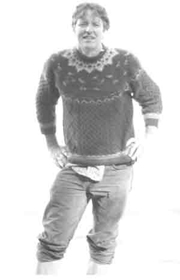 Peter
Peter has lived in the area for the past fourteen years and has started painting again after many years hiatus. He likes to depict his works in a cartoon-like manner. He mostly uses acrylic paint on canvas.
Peter has, for a long time now, been an avid explorer of the river, particularly the largely untouched stretch between Wisemans and Spencer. He likes pina coladas and getting caught in the rain... Well, not so much getting caught in the rain. And if you gave me a Pina Colada over a pint of Royal Admiral I'd probably cry... Says Pete...
Below are some of Peters works for sale
Please be aware that delivery / postage is not included in the purchase price. Pickup or Delivery arrangements remain the responsibilty of the buyer.
Eye Claudius
Acrylic on Canvas, 127cm x 79cm
$800.00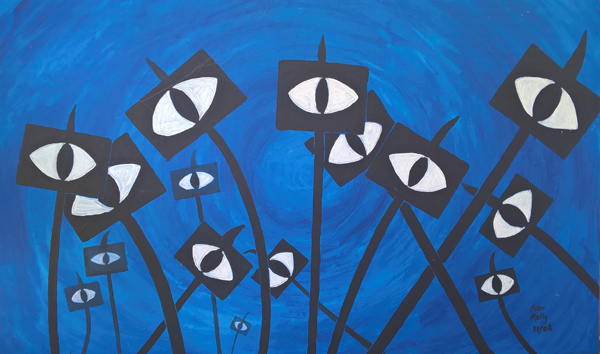 In The Mood Swing
Acrylic on Canvas, 58cm x 75cm.
$700.00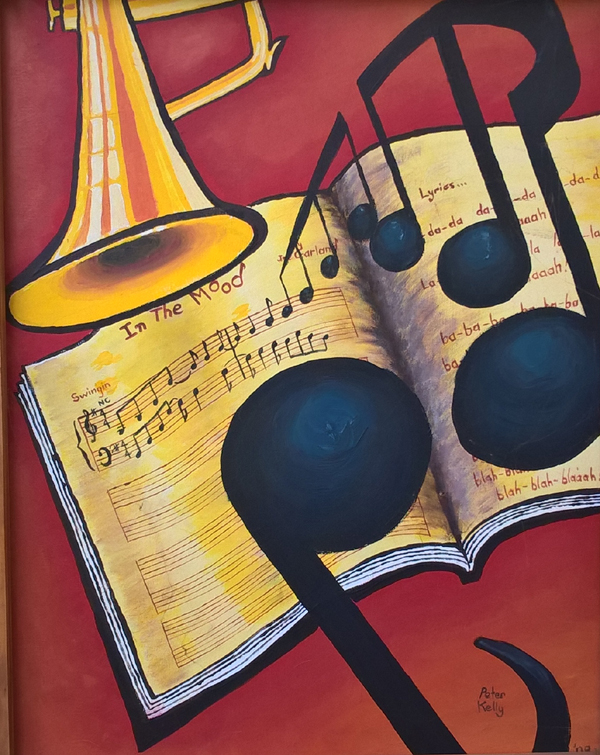 There are many other artists profiles on the site. Why not take a look...
Other useful links:

our facebook page