Carol Gill.
This is our profile on Carol Gill. Scroll even further down to find works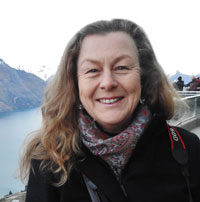 Carol
Carol Gill
The Hawkesbury Region has been home to Carol and her family since 1991. Living along the Macdonald River for 22 years before relocating locally to Webbs Creek, Carol finds great inspiration just outside her back door.
Growing up in Sydney's Lower North Shore, Carol then studied Fine Arts and Graphic Design at Hornsby and Randwick TAFE.
Starting out as a Graphic Designer Carol spent her formative years in advertising where she developed the love for bold graphic images. Later years saw Carol turn to fine art and reinvent her artistic career through art workshops and the introduction to collage.
Using photography and creating graphite or charcoal field sketches as a base, Carol collects ideas outdoors and then transforms them into vibrant and dynamic artworks in her studio. An avid bushwalker, traveller and photographer and taking inspiration from the natural landscape, these images later become her bodies of works.
Using a wide range of handmade papers, water colours and inks, Carol works in mixed media collage to encourage each idea to grow and develop a life of their own. Inspired by the essence of the handmade papers and their relationship to the natural landscape Carol's works are an expressive and spontaneous response to her love of being outdoors. Carol's artworks are a delight to the eye with their depth of colour, layering, texture, feeling and movement.
Below are some of Carol's works
Big Hole Camaldulensis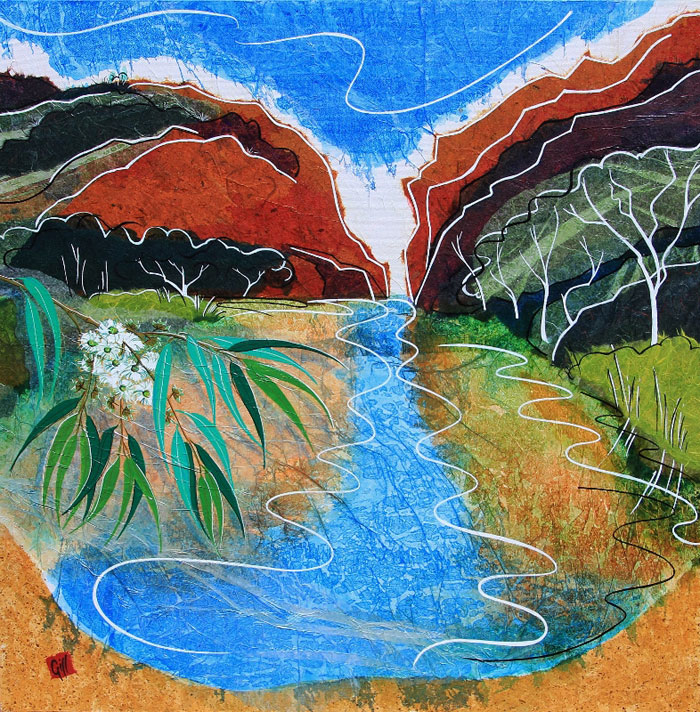 Wildflower Spinifex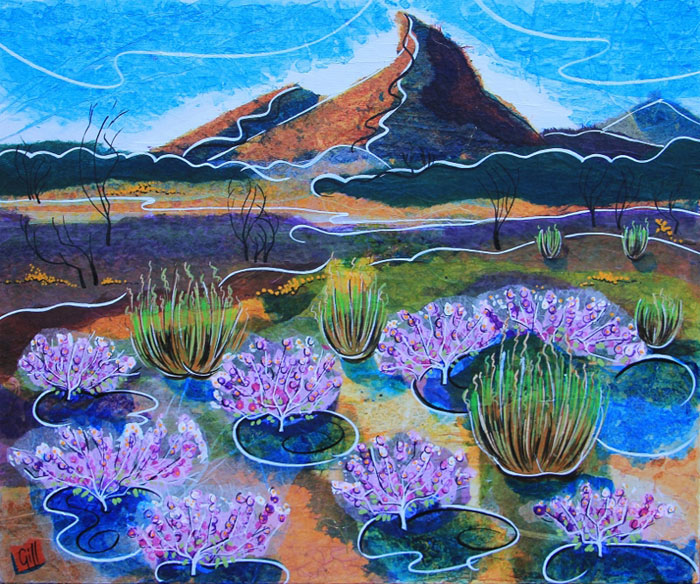 Dancing in the Chasm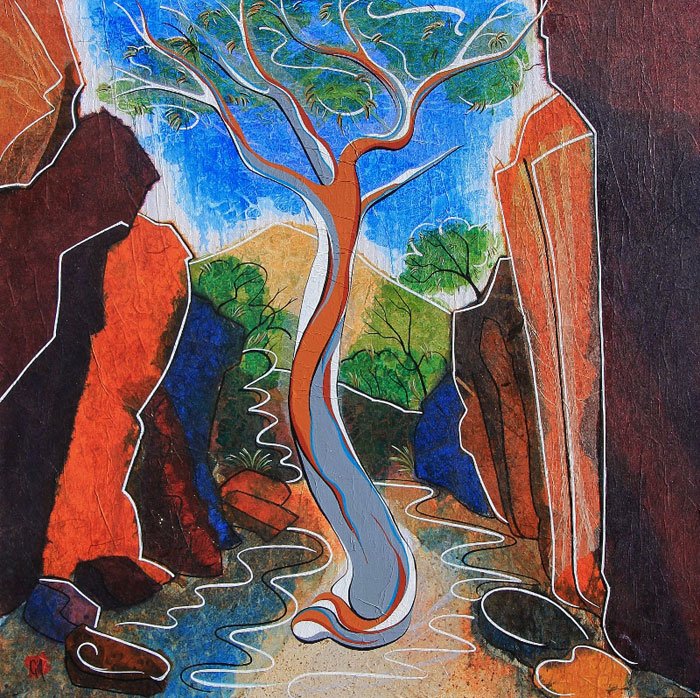 KataTjuta Spinifex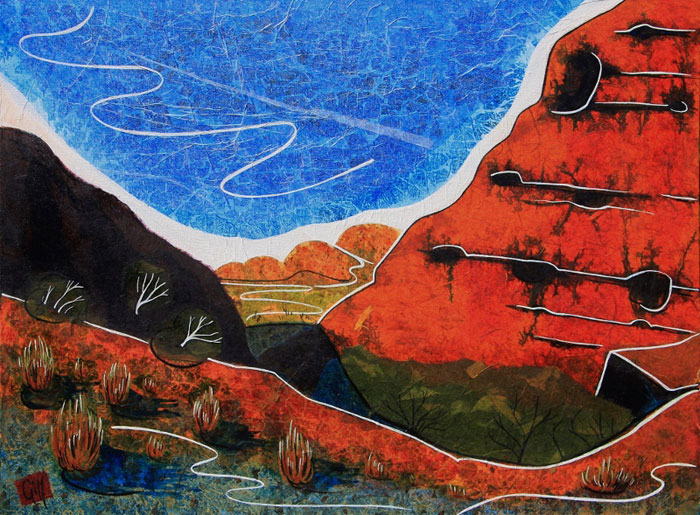 Camel Bush Desert Queen Baths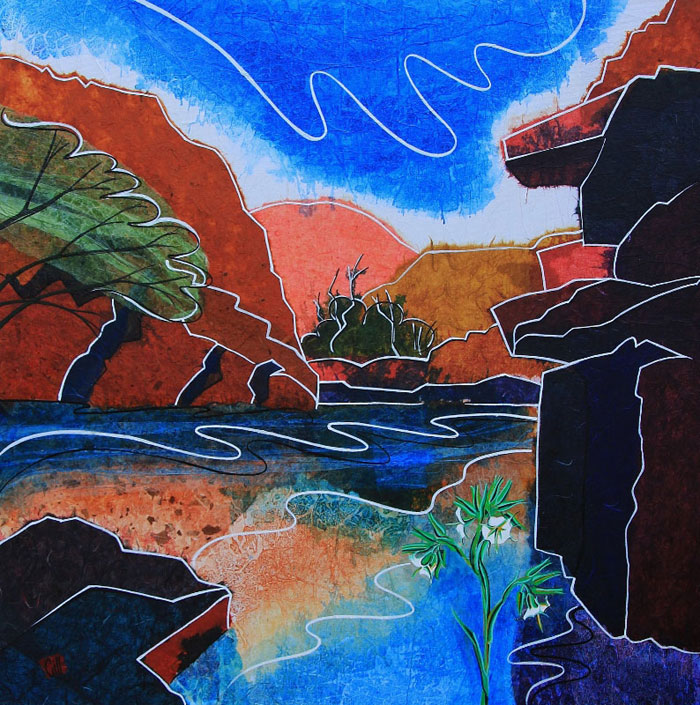 There are many other artists profiles on the site. Why not take a look...

our facebook page