Judy Brownlie.
This is our profile on Judy Brownlie. Scroll even further down to find works by this artist.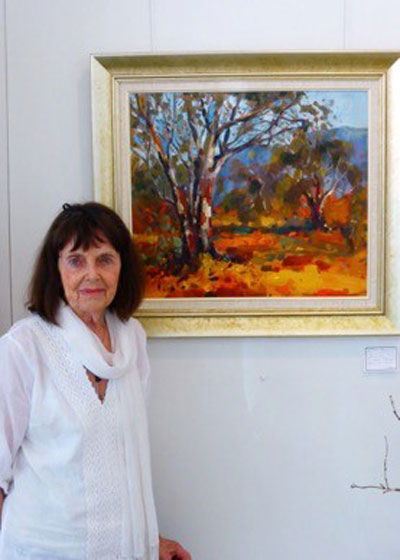 Judy
Started painting at Syndal Technical College, Melbourne in 1970 for a period of 4 years and then studied colour and design with Alfred Calkoen.
Commenced at Alan Martin's School of painting in 1972. Studied for many years the Max Meldrum's method of sciences of appearances, which has taught me to paint from life and study tone.
I have taught painting at Sherbrook Art Society and my own classes at Burwood, Victoria.
Moved to Sydney in 1982 and built a studio at Nelson ran classes for 4 years and workshops in this area.
Moved to Sackville North to follow a dream to build a mud brick house and studio with husband Neil that we achieved during 1986 – 1990.
Winning the Camberwell's Rotary Study Grant allowed Judy to study for 3 months in Europe covering Turkey, Switzerland, France, England, Belgium and Holland.
I had several one-person exhibitions and many mixed exhibitions in both Melbourne and Sydney.
Taught painting at H.C.A.W situated at the University of Western Sydney, Hawkesbury for 20 years and still have a strong interest in this activity.
Have travelled extensively throughout the world and always marveled at the wonders of nature everywhere I visit.
During my career I have won over 60 awards in most mediums.
Memberships
Signatory member Victorian Artists society
Australian Guild Realist Artists (Melbourne)
Royal Art Society
Portrait Artists Society
National Association of Visual Arts
Friends of the Hawkesbury Art Collection – Life Member
Tutors workshops in oil, watercolours and pastel
Represented in collections throughout Australia, Italy, England, Switzerland, Hong Kong, France, Germany, Japan, Holland and New Zealand
Swan Hill Regional Gallery
Many Municipal Councils and Corporate Business Houses, permanent art collections Commissioned to do the watercolours for the centenary of the Hawkesbury Agricultural College now the University of Western Sydney Hawkesbury Region
Commissioned to design and paint the advertising poster for the World Veterinary Association Convention at Darling Harbour Baulkham Hills coffee table book
Finalist in the 2011 Hawkesbury Art Prize
Finalist Artist of the Year – Victorian Artists Society 2012
Paintings in all mediums also sculpture and print making
Publications
3rd Edition of Australian Artists Today
Who's Who of Australian Visual Artists
Max Germaines Artists & Galleries 1997 CD-ROM
Australian Artists Magazine – Jan 1996, May 1999, Aug 2001 & 2012
'The Artist' Book Portrait Artists Australia 2012
Brushes with Life Published 2012 Limited Edition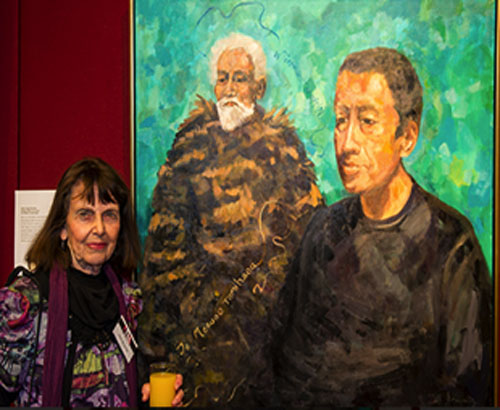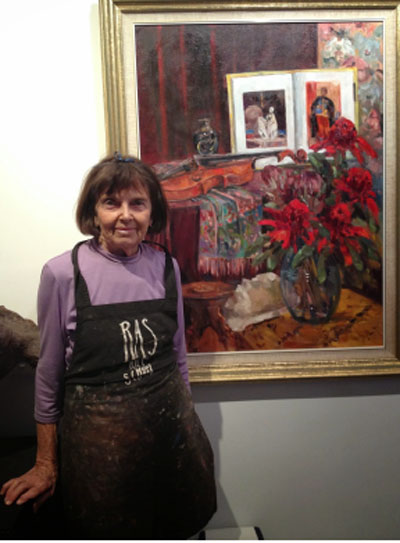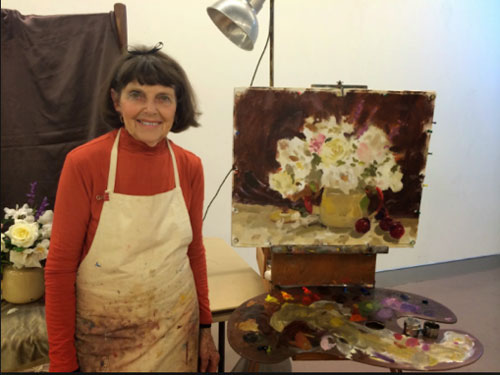 There are many other artists profiles on the site. Why not take a look...

our facebook page