ABOUT OUR GALLERY
Our Community - Our Gallery
The Ferry Artists Gallery is a community run art gallery in the beautiful & historic Wisemans Ferry. The Gallery is a venue where talented local artists exhibit and sell their creations in a wide range of media including painting, ceramics, jewellery, printmaking, sculpture, textiles, metal art, photography, and glassware. New exhibitions and workshops are held regularly.
If people wish to exhibit work in The Ferry Artists Gallery they are asked to become a member for the small cost of $40.00 annually and do one day on the roster per month. The gallery is open 10am-4pm Thursday, Friday, Saturday, Sunday and Monday.
Our President - Nicola Coady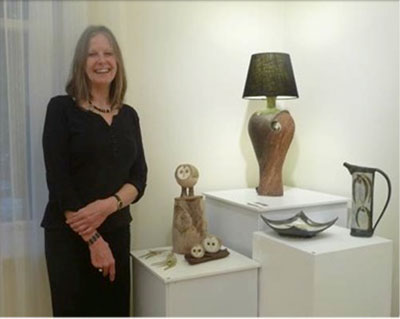 Welcome to our Gallery website. I am Nicola Coady and I am proud to preside over our organisation which has brought together such a diverse and wonderful gathering of talented artists. They adorn our walls with works made in numerous media and styles. It truly is a treasure trove for those visitors looking for that unique piece to place in their homes. Do drop by and see this place for yourselves. We all take turns manning our Gallery and you might just walk in at the right time and find you are speaking to the artist that created the work you are looking at!
Categories of our works:
Photography
Paint
Printmaking
Sculpture
Woodwork
Textiles
Glass
Ceramics
Jewelery
EXAMPLES OF OUR WORK
Here are some examples of our artists' creations.
Click on the images to make them bigger